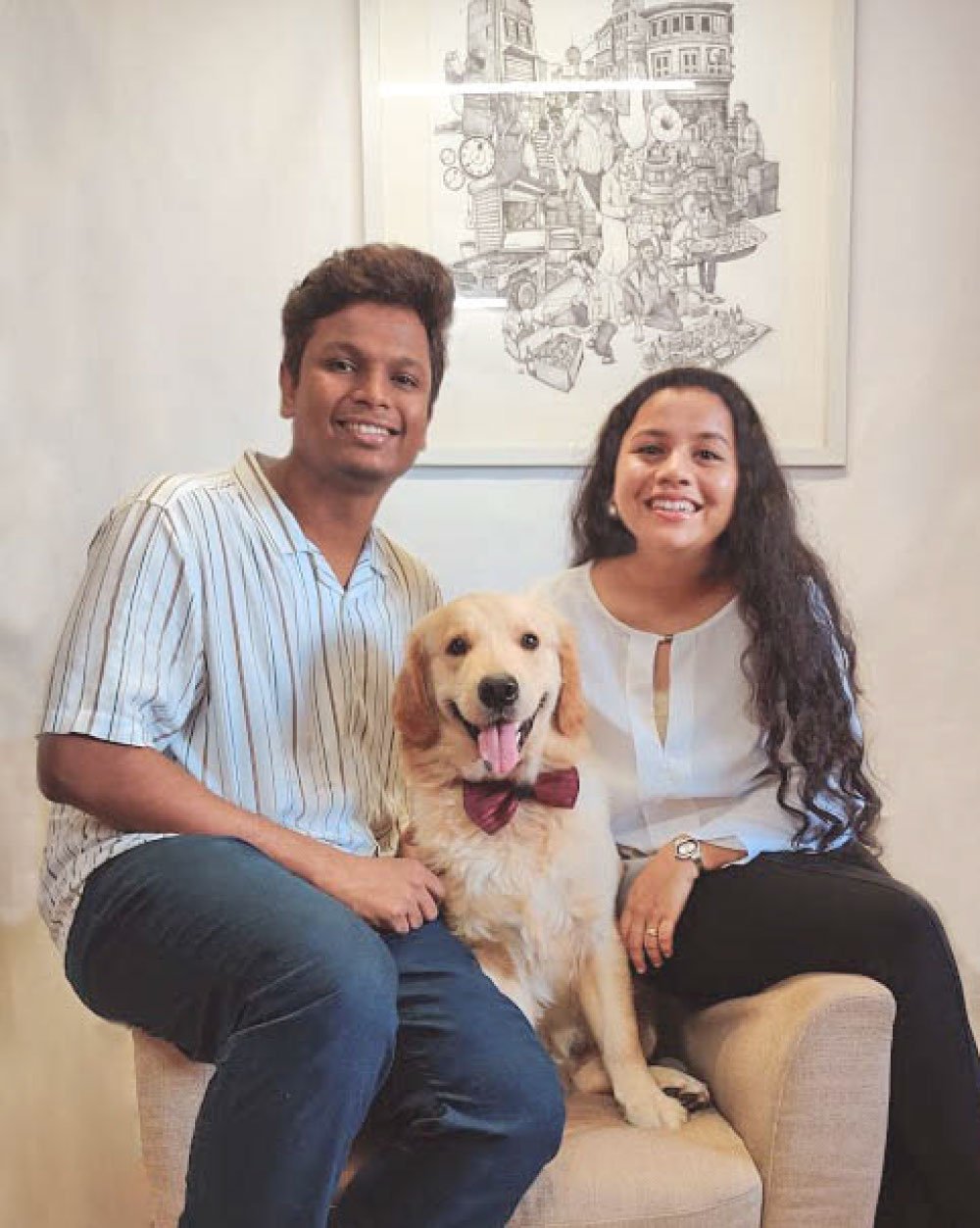 Before Hey Doode!
Before
Hey Doode!
While all of us scribbled on the last pages of our school roughbooks or the corners of our textbooks, only a few of us were destined to make a living out of drawing. Anirudh Kadav is one such soul. He was an artist long before the realisation dawned upon him. From school sketchbook drawings, he went on to take his designs beyond the boundaries of India.
Anirudh Kadav's professional journey is filled with colours, designs and creative people.
Born in the bustling eclectic city of Mumbai, he's always been soaked in inspiration. Growing up in the nineties he drew his insightful observations in his drawing book. He knew nothing about a profession he would pursue until one day his loving father happened to show his sketches to his colleague who told him about the best art colleges around the city. Being a teenager who had completed his 10th standard, Anirudh dove into a subject that had interested him all his life and took up the opportunity of pursuing his B.F.A (Bachelor of Fine Arts) from Raheja School of Art.
Going to art school exposed Anirudh to several aspects of art. He saw a lot of his college seniors drawing in the corridors of his college and connected with their sketches almost right away. When he asked them about what they plan on doing after college, most of them didn't have a clear answer. This fuelled Anirudh's passion to look for his answers. He found bliss on the steps of famous Victorian C.S.T Railway Station where he sat for hours with his sketchbook observing and drawing people.
While the loud railway station was his peaceful spot, his curiosity to learn more led him to find his favourite artists online. His early influences include Walter Molino, Kim Jungi, James Jean, Kris Kuksi. All of these artists are exceptional at putting down details while maintaining a distinct style, something which is evident in Anirudh's illustration style as well. His friend Rajesh Kalyadappu also helped him improve his craft with insightful inputs on anatomy which is extremely important in sketching.
By the end of his final year, Anirudh had honed his skills meticulously and was ready with a great portfolio of sketches. But being a Fine Artist he had never worked on the computer. It was on his first job at Think WhyNot that he was first exposed to photoshop, illustrator and other designing software. He moved to his second job at Cocktail Art Co. for 4 times the salary within a year. Both of these agencies gave him the exposure of working on some of the biggest brands in the country like Local Banya, The Journey Home digital comic book, Vodafone Tea Walk and ICICI Calendar.
As time passed by he learned the ropes of working in a professional capacity. But his artistic soul was not fulfilled by the quadrupling pay hike. He didn't like the bureaucratic nature of operations at advertising agencies. He wanted to diversify his portfolio as an illustrator and enjoy more creative control. So, he left advertising in an attempt to form his collective. With a vision to find work that'll feed his soul while paying his bills, he reached out to a few of his classmates. Soon he also started uploading his drawings on Facebook which were very well received by his peers as well as his family. His work Bhagam Nagri went viral on social media getting him a few hundred followers overnight. The video for Bhagam Nagri was shot by Tushar Udeg, edited by Sachin Talekar and directed by Anirudh Kadav.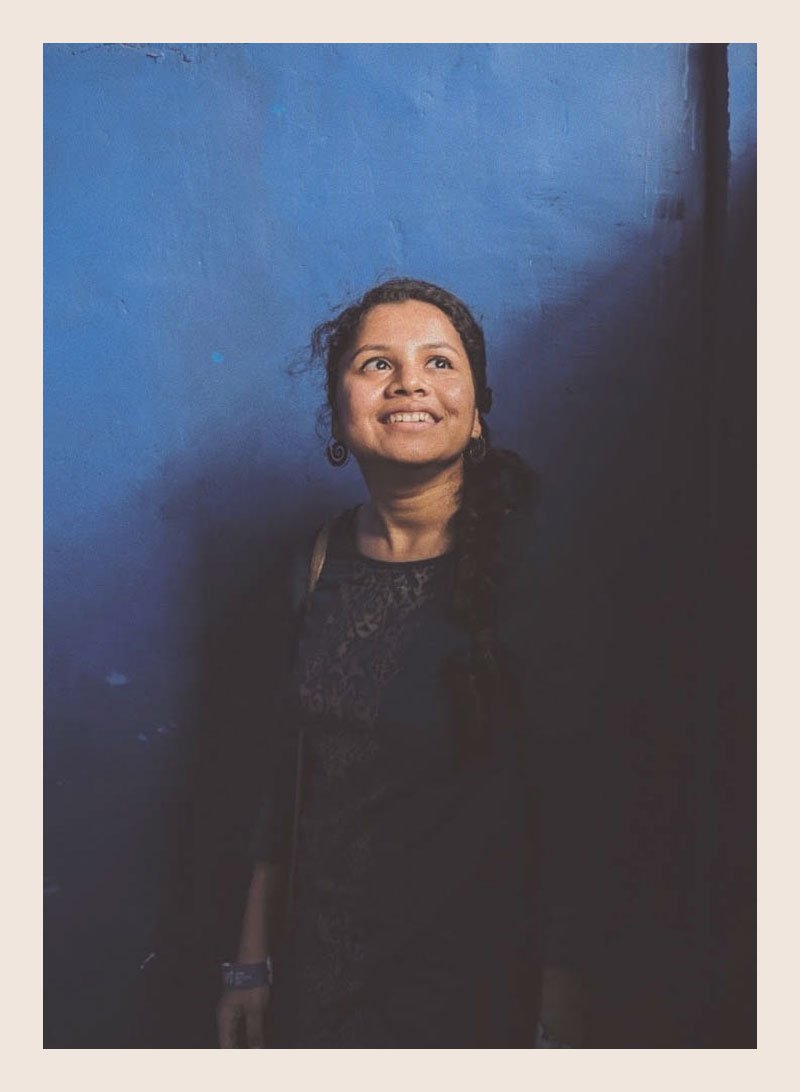 With so much work being put in by Anirudh, the universe decided to play its part and bring Neha Satam into his life. With a Diploma in Commercial Art from Sophia Polytechnic, she had the perfect skills to compliment Anirudh. She had an extremely powerful conceptual mind with a deep understanding of branding and design making her an ideal fit as his creative partner. Her creative influences were more of the classic artists like Van Gogh, Salvador Dali, Henri Matisse and Frieda Kahlo. After completing her diploma she worked as a Designer at a Mumbai based agency All that Jazz, which focuses on Events, Branding, Communications and Personalised Gifting. After a year working at the agency she took up a few freelance gigs. One of early works as a freelancer designer include the logo design for a Smart Village called Anandwan started by Baba Amte for marginalised people.
Without wasting any time, they decided to form a company without letting the monsoons of Mumbai dampen their spirits in June 2018. And as far as the name of the company is concerned they let their cute little Dog Simba do the honors and call it Hey Doode!
After opening shop, we bagged great projects like painting a restaurant wall for O' Bombay in Australia and doing its branding, illustrating a wall for Noble Hygiene, creating a design experience for a gym Fusion Fitness among others over two years. But the company's most interesting project is one that took our art to Cuba. If you ever have a chance to travel to Cuba and spot the Soca Samosa food truck, please know that it's been designed by a bunch of creative souls living in Mumbai.
Over the last two years we have expanded our team. We now have 8 artists. Swapnil Thakur, Pranjali Koyare, Ninad Sawant are a part of our core team along with Neha, Anirudh and Simba. We also have great interns like Mili Jain and Dipesh Utekar coming in to support us.
Currently we are growing without the pandemic deterring our spirit. The lockdown has given us some of our biggest projects yet. We got to design the cover of Grazia in May 2020 and bagged a feature on Art & Found to help raise money for Hand in Hand India, a non-profit organisation which is working on developing communities while tackling poverty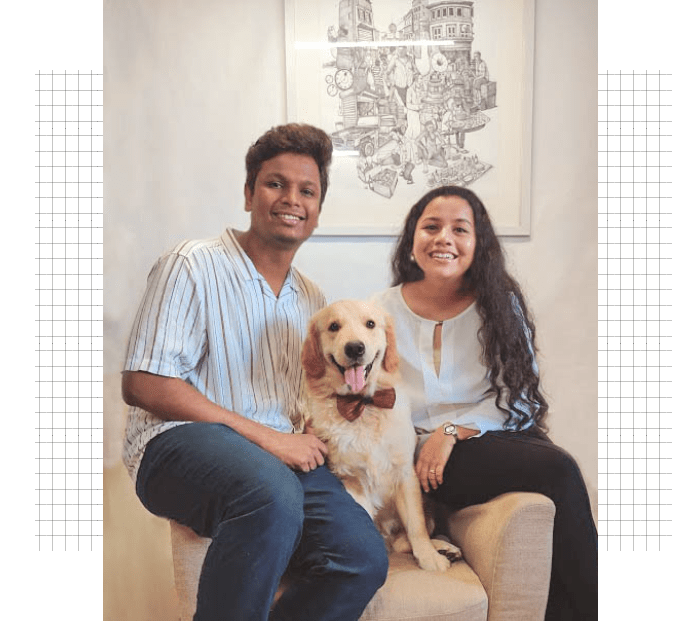 With a unique observational style and illustration centric branding expertise, we are all set to be a design collective of the future. If you wish to work with us do write to us at Simbaheydoode@gmail.com. If Simba likes you, we'll get back to you.
Stay tuned for more blog stories from us and get to know us better.